2023 SADA Dental & Oral Health Congress and Exhibition
Cape Town International Convention Centre, South Africa
August 25 – 27, 2023 (GMT+2)
CTICC 2 (Cape Town International Convention Centre 2), Cape Town
Corner of Heerengracht & Rua Bartholomeu Dias, Foreshore, Cape Town, 8001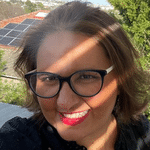 Haly Holmes
FROM SOUTH AFRICA APPEARING at SASPIO
SPEAKER COUNTRY: SOUTH AFRICA
Haly Holmes is a certified periodontist who practices her clinical specialty as a staff member in the Department of Oral Medicine and Periodontology Department (OMP) at the University of the Western Cape Dental Faculty. Haly's exposure to the oral medicine clinics highlighted the increasing unmet challenges that oral pathologies pose on the African continent, particularly with regard to the need for early detection, understanding of the pathophysiology, and risk stratification. Thus, her research interest includes all aspects of oral medicine, employing a wide range of approaches from molecular to population-based research, in efforts to improve the understanding of the pathobiology, diagnostics, and therapeutics of oral soft tissue pathologies. To this end, she has initiated the establishment of an oral medicine registry (ORMSA) to establish oral soft tissue lesions prevalence and trends. In addition, she is the PI of a newly-established working group to develop a saliva biorepository to determine the potential role of salivary biochemistry parameters and OMIC signatures (genomics, lipidomics, proteomics, etc) on the African continent. She is currently registered for a PhD in the Department of Oral Pathology to establish the HPV-related oral cancer disease burden in South Africa with the anticipation of increasing the evidence base for formulating diagnostic guidelines and recommendations for disease surveillance.
Amir Afrogheh
FROM SOUTH AFRICA APPEARING at MAIN PODIUM/SASPIO
SPEAKER COUNTRY: SOUTH AFRICA
Amir Afrogheh is the Acting Head of Department of Oral and Maxillofacial Pathology at the University of the Western Cape (UWC) and the National Health Laboratory Service (NHLS). He is also an extraordinary lecturer at the University of Stellenbosch (US), division of Anatomical Pathology. Amir holds a fellowship from Harvard Medical School, Massachusetts General Hospital in Head and Neck Pathology. He is an international fellow of the College of American Pathologists, and a member of the Endocrine Pathology Society. He has been a regular invited speaker at major national and international pathology meetings. Amir is the editor of the Head and Neck Pathology Journal, and has published over 40 peer-reviewed papers in reputed international journals and conferences and has authored several chapters in pathology text books. Thyroid/oral cytopathology, HPV-induced cancers of the head and neck, molecular pathogenesis of adenoid cystic carcinoma are his main areas of research interest. In recognition of his work, he has received numerous awards and prizes, including International Academy of Pathology ROC Kaschula award, best early career research award (UWC), and the US best research award. He was one of five cancer researchers nominated for the prestigious Oettlé Memorial Award of the Cancer Association of South Africa in 2019. Aside from his more scholarly pursuits, Amir enjoys classical music, ancient studies and literature.